Travel Information
Conference Location
Hilton St Petersburg Bayfront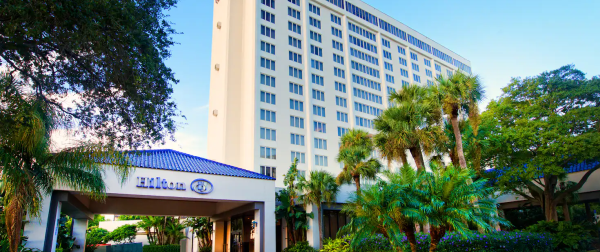 333 1st St SE, Saint Petersburg, FL 33701
The Hilton St. Petersburg is located in downtown St. Petersburg facing the beautiful Tampa Bay. It is at the heart of the St. Petersburg Waterfront District, with all the iconic attractions in St. Petersburg, such as the Salvador Dali Museum, St. Petersburg Pier, and Vinoy Park. While the Hilton St. Petersburg Bayfront has several restaurants and bars, such as the Dali Restaurant and Bar, Starbucks Coffee Bar, and Tangerine restaurant, for onsite dining, it has access to numerous restaurants, cafes, and retails within walking distance of the hotel. Furthermore, the Downtown Looper trolley has a stop at the hotel, providing links to all St. Petersburg downtown attractions. The Central Avenue trolley is three blocks from the hotel, providing links to one of the best beaches in the US, St. Petersburg Beach.
Parking Information
Hotel Parking
Valet parking: $35.00
Public Parking Options
Platinum Parking City Center Tower (north of the hotel):
Address: 100 Second Avenue S, St. Petersburg, Florida 33701
Parking rate: $15 Daily
Website: https://www.downtownstpetersburgparking.com/City-Center-Tower-Parking

Addtional Parking Options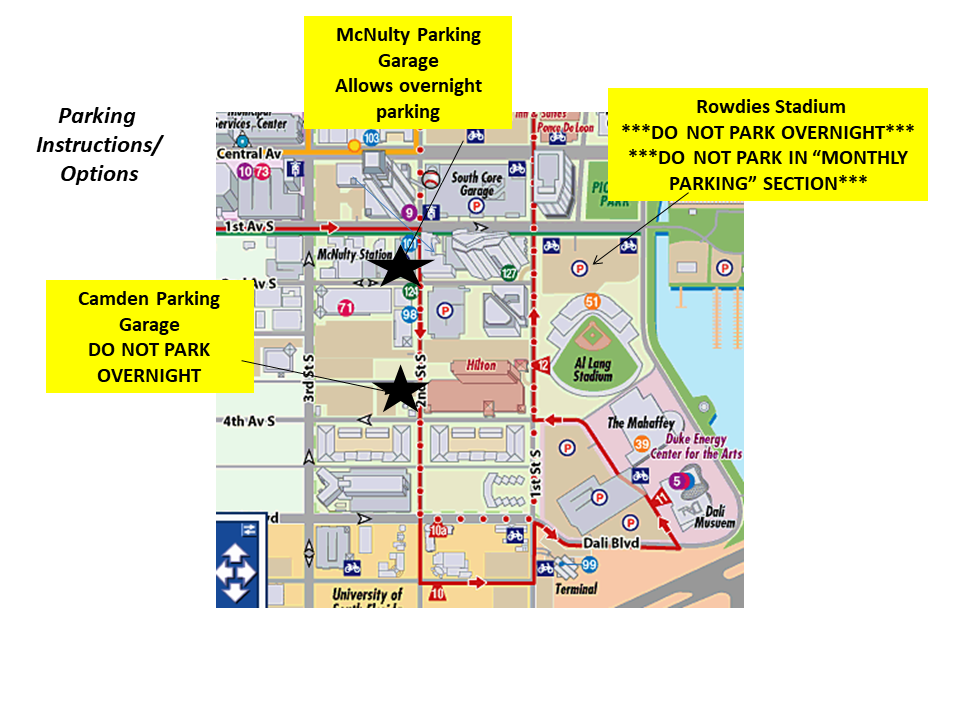 Airport Information
Tampa International Airport (TPA): 22 miles from the Hotel.
Hotel Information
Hilton St. Petersburg Bayfront

Room Rate: $175 Double or King

Reservation details: please use this special link to make a reservation.
Beaches and Local attractions
Some information on beaches and local attractions cam be found here.
ICIBM 2023 Travel Awards: Call for Applications
TBD
Travel Directions
If you come from Tampa International Airport, Link to Google Map.